Our customers say more
than 1000 words.
'If you have the right investor at your side, nothing is impossible.'
.
.
– Christian Lutz, IMPOSSIBLE B.V.
'It was necessary to restructure the finances and collateral and find a new, reliable banking partner. Pallas Capital provided us with excellent advice and support along the way.'
.
– Alexander Pongraz, PONGRAZ BAU GMBH
'Florian Koschat and the team from Pallas Capital represented me in a first-class manner during the sale of Austroflex GmbH. They directed the negotiations and negotiated the best possible conditions for me as the seller. With such partners, you feel comfortable and secure – even with large international deals.'
– Jakob Hraschan, Austroflex GmbH
The right contact person
for every area.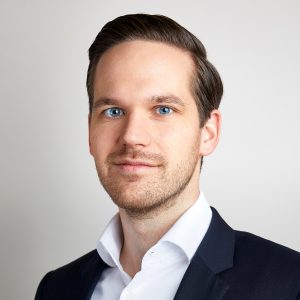 Mathias Braun
Sale & Succession Regulation
Your contact if you would like to receive a maximum sales price for your company.
PALLAS CAPITAL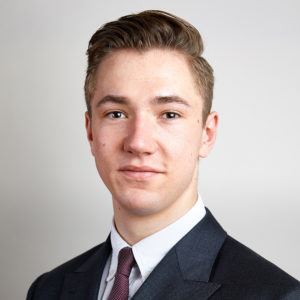 Hans Lassen
Mergers & Acquisitions
Your contact person if you want to double your turnover by purchasing new companies.
PALLAS CAPITAL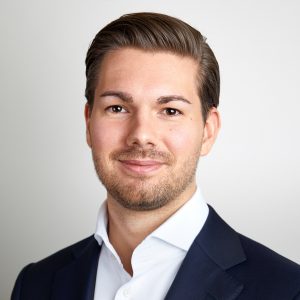 Peter Jagenbrein
Real Estate & Financing
Your contact if you need tailor-made financing for your expansion.
PALLAS CAPITAL
Takeovers, financing and in particular, succession planning can be a susceptible topic.
This makes it all the more important to have a trustworthy partner like PALLAS CAPITAL at your side.
Be inspired by our success stories.
Write your own
success story now!
The question can be answered just as quickly
as we deliver results.
12 years of expertise with a focus on medium-sized companies. PALLAS CAPITAL brings experience.
Performance-related remuneration for your maximum profit. PALLAS CAPITAL brings trust.
Focus on medium-sized businesses with perfect tools. PALLAS CAPITAL brings joy.
Short decision paths through very flat hierarchies. PALLAS CAPITAL brings results.
Have we aroused your interest?
Then make an
appointment now.
We will call you back immediately to make an appointment.
How can you benefit from this conversation?
Practical possibilities
Current market information
On your premises or in the old Vienna Stock Exchange
Confidential & non-binding
'We are the right hand of the middle class.'
– Florian Koschat, Helmut Kogler (Board Members)
A little insight
into our customer base!
























Are there any questions left?
Give us a call or write to us. We will reply within 24 hours!
PALLAS CAPITAL
PALLAS CAPITAL Advisory AG, headquartered in Vienna, is the market leader in the provision of mezzanine capital in Austria and has been involved in the sale of medium-sized companies in the DACH region for over 12 years, as well as in individual OECD transactions, and is the ideal successor. Conversely, we take over the complete process for company acquisitions, including target search, approach, and negotiation. In addition to both business segments, we structure tailor-made financing for companies, project developers, and property developers.
WOULD YOU LIKE TO SELL YOUR COMPANY?
PALLAS CAPITAL supports you in the sale of your company, the management buy-out & the search for the optimal successor.
A company sale can often be a very emotional affair, especially when it comes to succession planning. Here a trustworthy partner with the utmost discretion, such as PALLAS CAPITAL, is needed. We support you in company sales and management buy-outs by planning and structuring a professional and confidential sales process. Our focus is on highlighting your potential and presenting it to the strategic buyers we have identified. We actively support you in the negotiations and achieve a maximum purchase price through our many years of expertise. What many managing directors do not consider in this situation is that all your interests can be contractually recorded. Our service is both exclusive and trustworthy. Your interests must be protected; we will take care of that.
WOULD YOU LIKE TO BUY A COMPANY?
PALLAS CAPITAL is the ideal partner for company acquisitions and strategy development with maximum growth success.
Company acquisitions are often a tedious and nerve-wracking affair, which you should best hand over to a specialist like us. Why? Together with you, we develop an optimal growth & business strategy and carry out a professional market screening in every sector that fits the plan to identify the best possible targets. This is followed by a list of opportunities and risks in each market segment to organize the speeches of the acquisition targets. Of course, 100% anonymous and confidential. We actively support you in negotiations and the bidding as well as the financing for the transaction. In this area, we structure the entire process, including the provision of a bank and look for suitable lenders so that you have to contribute 0% equity in the best-case scenario.
ARE YOU LOOKING FOR FINANCING FOR YOUR COMPANY?
We structure tailor-made financing for your company to achieve optimal growth.
Corporate finance can be far more extensive than many people imagine. Nowadays, there are a lot of different types of financing, but which one is the right one can often not be answered. Aid can come about in many different bases. The pure supply of Equity, over the financing with Mezzanine capital, up to hidden reserves and profit participation rights. Who can keep the overview? We, PALLAS CAPITAL Advisory AG. 
ARE YOU LOOKING FOR FINANCING FOR YOUR REAL ESTATE PROJECT?
We structure tailor-made project financing for real estate developers and deliver the capital at the desired time.
We maintain an extremely close and personal relationship with our banks and investors. All partners in our network are exclusively interested in the sustainable development of your real estate project. In the best case, we can offer you project financing in which you have to contribute 0% equity. Also, we take over the holistic structuring, including the involvement of a bank, if desired. At the same time, we offer you attractive conditions for equity & mezzanine capital solutions.