Your expansion through
tailor-made financing
Whether a medium-sized company or a real estate developer.
We have suitable equity solutions.
12 years of expertise & know-how
Performance-related remuneration
Focus on medium-sized companies
Sustainable development
of your company.
Equity and mezzanine solutions
at attractive conditions.
Complete structuring
of capital procurement.
Strengthening balance sheet equity
through funds from growth funds.
Fast deployment and
flexible repayment.
Project-dependent solutions
from 0% equity capital.
Arrange a free
information meeting now.
We will call you back immediately to make an appointment.
How can you benefit from this conversation?
Practical possibilities
Current market information
On your premises or in the old Vienna Stock Exchange
Confidential & non-binding
'We are the right hand of the middle class.'
– Florian Koschat, Helmut Kogler (Board members)
Prerequisite:
Total investment volume of EUR 10 million or more
What is the
cooperation like?
Contact
investor search
initial interviews
exchange
non-disclosure agreement
management presentation
Company tour
Initial analysis
Review of annual financial statements, target figures
Execution of market analysis
Obtaining first non-binding offers (term sheets)
Due Diligence
The company is subject to precise technical, economic, tax, and legal scrutiny by the investor.
Negotiations
draft contract
contract negotiations
Signing and Closing
Payment of capital
5.
Write your success story.
Have we aroused your interest?
Then make an
appointment now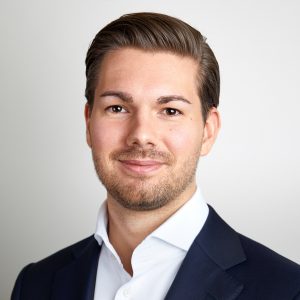 Real Estate & Financing
Immobilien & Finanzierung
Your contact if you need tailor-made financing for your expansion.
PALLAS CAPITAL
SensorDynamics AG was an Austrian semiconductor company specializing in sensor solutions for the automotive, industrial, and high-end consumer goods markets. SensorDynamics developed and distributed customized products and standard products for applications in the areas of vehicle stabilization, occupant protection, navigation systems, keyless go systems, as well as autonomous wireless and battery-free energy generators. In addition to the company headquarters at Schloss Eybesfeld near Sebring near Graz, SensorDynamics was represented by its subsidiaries in Italy and Germany as well as a worldwide sales network.
The company employed around 130 people in July 2011. From 2004 to 2011, SensorDynamics was financed by venture capitalists through equity rounds and subsequently purchased by Maxim Integrated, a semiconductor company based in San Jose, California, for $164 million. Pallas Capital acted as a reliable partner to SensorDynamics in all negotiations and structured equity financing.
With more than 550 completed projects and a project volume of over EUR 4.6 billion, the family-owned company Soravia, headquartered in Vienna, is one of the leading real estate project developers in Austria and Central Europe. In Vienna, the family-owned company will realize major real estate projects with a total volume of around EUR 1.2 billion in the coming years.
A solid financing base is crucial for the realization of these enormous project volumes. Pallas Capital advised Soravia on the structuring of mezzanine capital financings amounting to around EUR 30 million. Together with Soravia, Pallas Capital was thus able to secure international capital for various development projects. Also, takeover projects for the extension of the value chain were identified, thus creating additional value for all parties involved.
Are there any questions left?
Give us a call or write to us. We will reply within 24 hours!