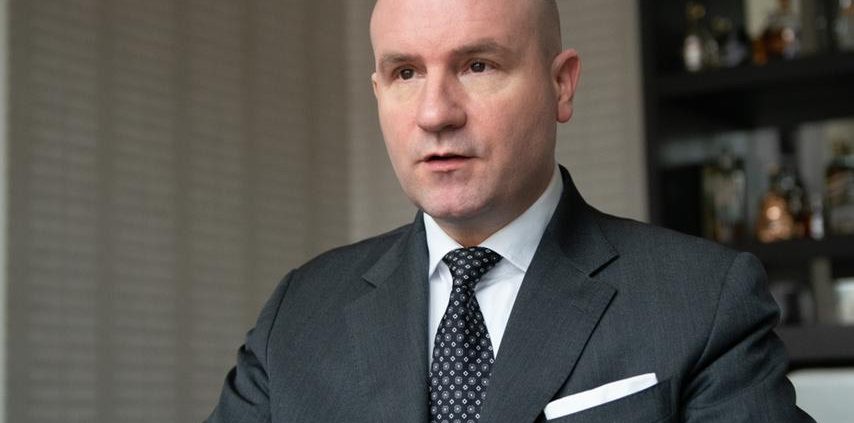 09.02.2021 London Daily Post
1) Could you please explain to our readers which services Pallas Capital Advisory AG offers?
Florian: Pallas Capital has long standing expertise in M&A. We have successfully supported numerous company sales and acquisitions in the DACH region for over 15 years. Additionally, we also support project developers by arranging complex financing structures for their development projects, with focus on mezzanine financing. Last year in May we also launched our own mezzanine fund called Pallas Capital High Yield SICAV R.E.
2) How did the launch of your own fund come about and what was the motivation behind it?
Florian: Equity has always been a central topic in the real estate industry. Project developers usually work on several developments in parallel, whereby the equity invested in the projects is tied up until completion. This can lead to liquidity bottlenecks if the project developer wants to initiate a new project but does not have sufficient equity. The mezzanine capital from our real estate fund can fill this financing gap.Moreover, we also saw an opportunity for an investment product for professional investors in times of low interest rates.
3) What is the benefit of mezzanine finance for a project developer and when does it come into use?
Florian: It reduces the amount of personal equity that is required to be invested into a single project and so, in turn, allows the project developer to take on a greater number of development projects at the same time. This means increased leverage, faster growth, etc.
4) What criteria do projects need to meet for consideration for financing by the fund?
Florian: The track-record of a developer and the profitability of a project are central criteria for determining whether we are willing to provide financing. The profitability is assessed against multiple criteria: the location, projected exit prices, expected construction costs, the realised value of similar projects, and so on. Amongst other considerations, we will compare a developer's assessment of project exit prices against realised sale prices of similar properties at comparable locations, assess whether they have included enough buffer for eventualities and the feasibility of the timeline.
Once a developer puts forward a project for financing, we aim to reply with our assessment, and whether we want to move forward, within a few days. If the project is appropriate and meets our standards, we will proceed to submit it for external due diligence, and draw up a term sheet. We aim to pay out to the developers within four weeks of submission.
5) Are there certain asset classes that you focus on?
Florian: Yes, we primarily invest in residential, operational, retail, and commercial real estate. Of course, we pay special attention to risk diversification. The asset classes in the fund's current pipeline vary from retail, to residential, offices and senior living.
6) From the investor perspective, what is the appeal of the fund for investors?
Florian: We are able to provide our investors with an attractive and uncommon risk to reward profile.
Developers currently face a market in which banks provide capital at a lower debt to equity ratio than before. This is what causes financing gaps, as developers need to provide more equity. The PALLAS CAPITAL SICAV targets these financing gaps, and with our efficiency and flexibility, we are able to secure the best deals and finance the best projects, at a higher interest rate than bank loans, given the nature of mezzanine capital.
As such, overall, our target yield is 8-10% for investors, with securities appropriate to the risk profiles of the underlying projects.
7) For which investors is the fund appropriate?
Florian: The PALLAS CAPITAL HIGH YIELD SICAV is aimed at professional investors, with a minimum buy-in of 500,000 EUR. Trusts, family offices, pension insurance funds, other insurance funds, as well as businesses and entrepreneurs, all fall into this category and are our typical investors.
8) What are companies' goals for the future? What's next for PALLAS CAPITAL HIGH YIELD SICAV?
Florian: To expand our network of partners, project developers and investors even more and, at the same time,maintain and nurture the strong bond with existing partnerships. Grow our deal flow, raise the fund's volume, …
https://pallascapital.com/wp-content/uploads/2021/02/73ce0cfc-ca5d-43de-b4d0-a6181720d18d.jpg
1280
854
Martin MISKIC
https://www.pallascapital.com/wp-content/uploads/2019/02/PallasCapital.png
Martin MISKIC
2021-02-09 14:38:56
2021-02-09 14:40:47
Florian Koschat on the advantages of mezzanine financing